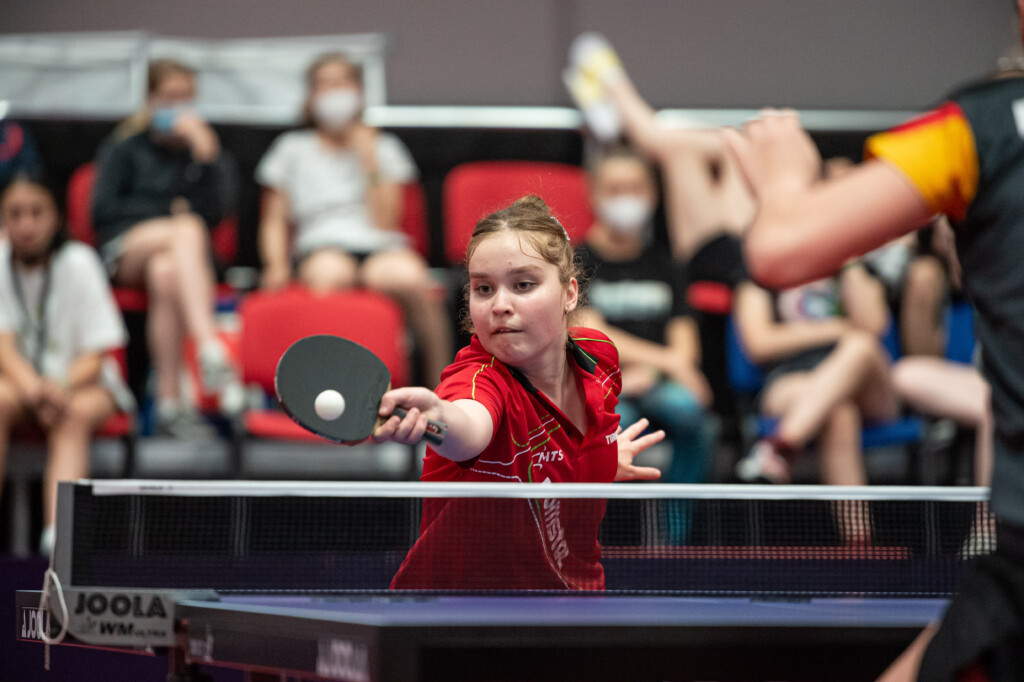 The first half of WTT Youth Contender in Havířov was closed by the triumph of Romainian Elena Zaharia in the singles U19 final. The two-time Cadet European Champion won the singles competition in U17 category as well as in the oldest category. She defeated Ukrainian Anastasiya Dymytrenko 3:1 in the final.
Both top seed Russian Vlada Voronina and the runner-up of the European Youth Championships in Ostrava two years ago Jamila Laurentin from Italy failed to make it to the final. The Italian at least grabbed a bronze medal.
In U15 singles it was German Anett Kaufmann who showed the best form. She was the finalist of U17 competition only losing to Elena Zakaria in the final. But in her own age category she was the best. She absolutely destroyed two French players Clea de Stoppeleire and Agathe Avezou in the semifinal and final respectively.
Czech players didn't really shine in U15 and U19 competitions, which are also the categories for Junior European Championships in Varaždin in July. Both national team coaches agreed that the players performed below expectations. Not even one participant in the quarterfinals and cadets could only make it to the second round.
This tournament also didn't really make it easy for coaches to conclude nomination for the Youth Championships in July. The decisive aspect could be the warm-up tournament at the end of next week. "Two players are clear. Linda Záděrová and Klára Hrabicová won't play at the warm-up tournament since they'll definitely play at the Junior European Championships in Slovenia and then at the U21 tournament in Croatia. The other players still have to show their qualities," added Jaroslav Mikeska.
After one rest day the Havířov tournament will continue on Friday with the boys competitions. The schedule stays the same. It all starts with U11, U13 and U17 tournaments and on Saturday U15 and U19 tournaments begin.
You can find complete information HERE