A modern sports training centre must have quality regeneration facilities.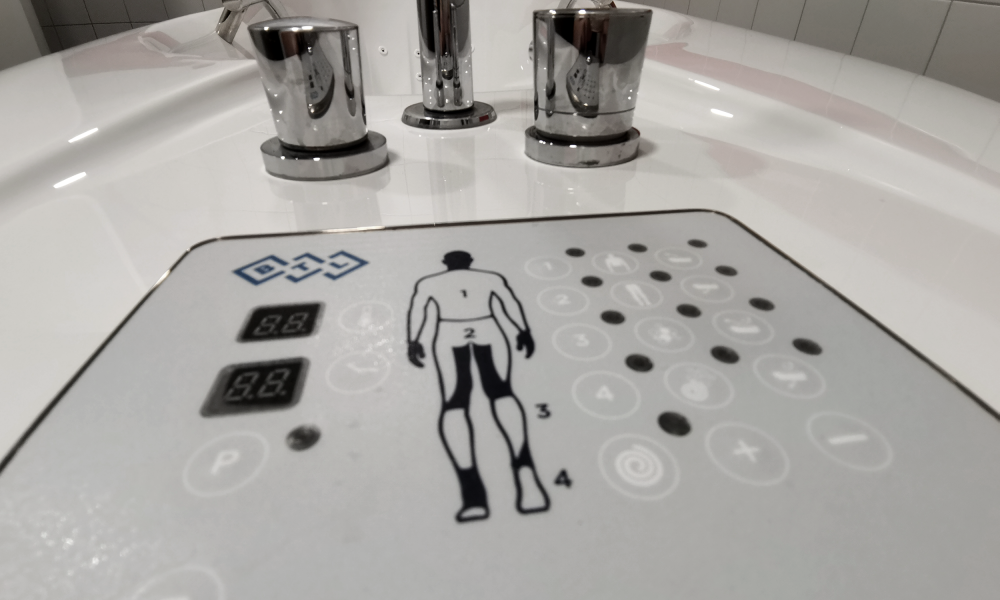 The NTC has a professional BTL-3000 Sandea Deluxe hydromassage bath, a bathtub that helps improve blood circulation and blood flow to organs and muscles. It alleviates muscle cramps, accelerates the process of regeneration of the body and has a beneficial effect on the entire musculoskeletal system. The bathtub is equipped with optimally placed powerful nozzles that can perform many therapeutic and regenerative procedures.
The infrared sauna also has similar effects. Regular use of the infrared sauna has positive effects on our health. Sauna reduces pain, reduces joint stiffness, increases blood circulation and has an anti-inflammatory effect. Last but not least, it induces mental well-being, reduces muscle spasm and strengthens cardiovascular condition. The infrared sauna can also be used in cases where the state of health does not allow the use of a classic sauna. The sauna itself evokes a pleasant feeling of well-being, relaxation and unwinding. Up to 4 athletes can comfortably fit in our infrared sauna.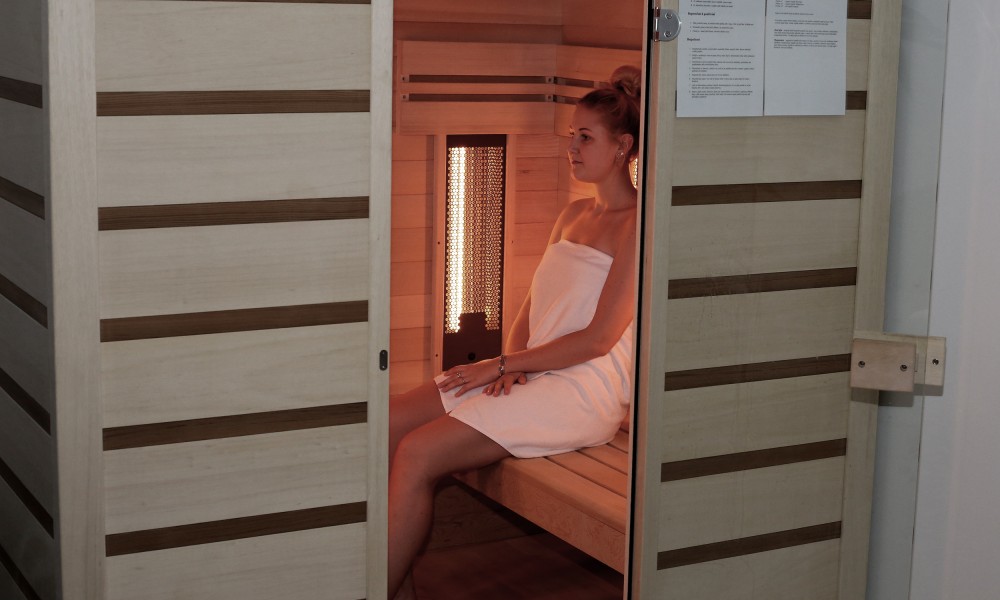 Regeneration of athletes is not possible without the services of masseurs and physiotherapists. They have a comfortable space at the NTC equipped with professional equipment. Comfort is provided by electrically adjustable massage tables with adjustable heights of all parts of the body. The tables provide comfort to both the patient and the therapist. Lymphatic drainage or lymphatic massage, which can treat swelling of any origin, can also be used. Lymphatic drainage acts on the lymphatic system, which is formed by lymphatic vessels and nodes. Instrumental lymphatic drainage compresses the limb and induces pressure waves that try to restore both the lymphatic and venous systems.