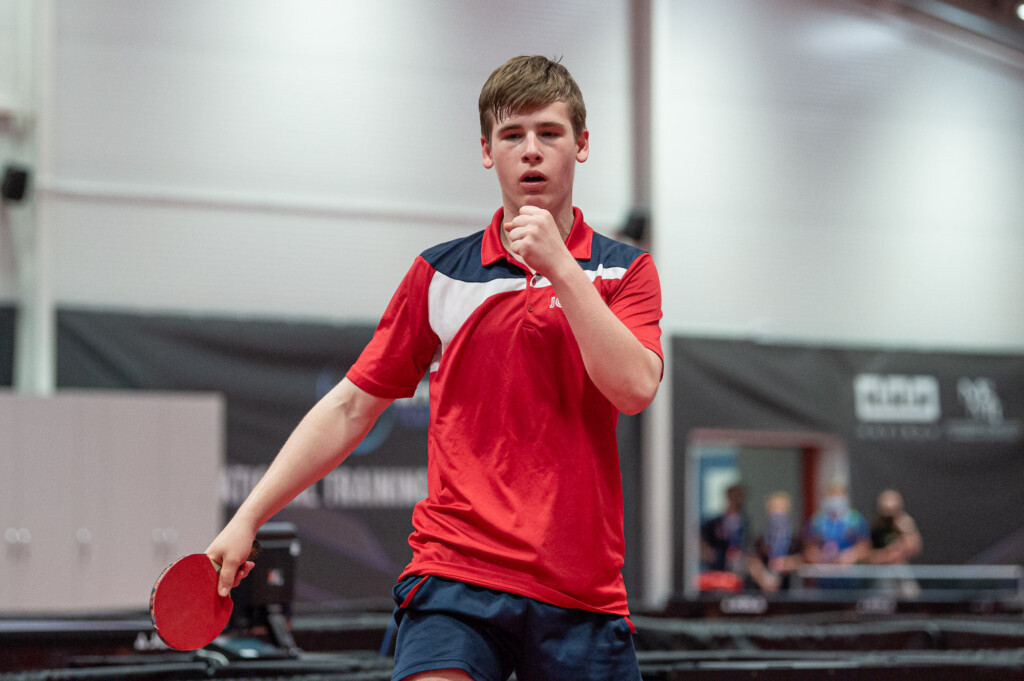 Only one Czech player got through to Saturday's knockout phase of U13 and U17 categories at WTT Youth Contender in Havířov. Ondřej Květon not only won both group matches, but he also managed to beat two other opponents in the knockout rounds and advance to the quarterfinals. And on top of that, he didn't even lose a single set.
The knockout rounds started brilliantly for the Czechs. In the first round of U17 tournament all Daniel Košťál, Vít Kadlec and Matyáš Lebeda succeeded and joined Šimon Bělík and Ondřej Květon in the round of 32. Then it became more and more difficult. Vít Kadlec was extremely unlucky to draw Šimon Bělík. He played well throughout the game but those little mistakes in each set cost him the match, which he eventually lost 0:3.
Daniel Košťál was also unhappy about the draw because he had to experience how it is to play the top seed and the Junior European Champion from Ostrava Darius Movileanu from Romania. In what was one-way traffic from start to finish the Romainian won 3:0. And while Matyáš Lebeda couldn't defeat French Alexis Kouraichi, Ondřej Květon excelled against another French Remi Chambet-Weil and progressed to the round of 16.
There are never enough French opponents. Another one stood between Šimon Bělík and the quarterfinals. It was Felix Lebrun, who plays with a penhold grip, unlike most Europeans. The Czech international couldn't get into the rhythm in the first set, in which he only won three points. Then he found a way to trouble Lebrun and turned it around. But he wasn't able to make the final step. He led in the fifth set 7:4 and then 8:6, but the French was more proactive and clinched the victory in the end.
The last Czech man playing in Havířov hall was Ondřej Květon, who beat David Szantosi from Hungary. Although the scoreline was 3:0, it was a fairly even contest.
The only home player in the U13 competition was Jan Škalda. He got lucky with the draw as he was placed straight to the quarterfinals. But then he lost 0:3 in a fight for a medal against Julian Rzihauschek from Austria.
You can find complete information HERE