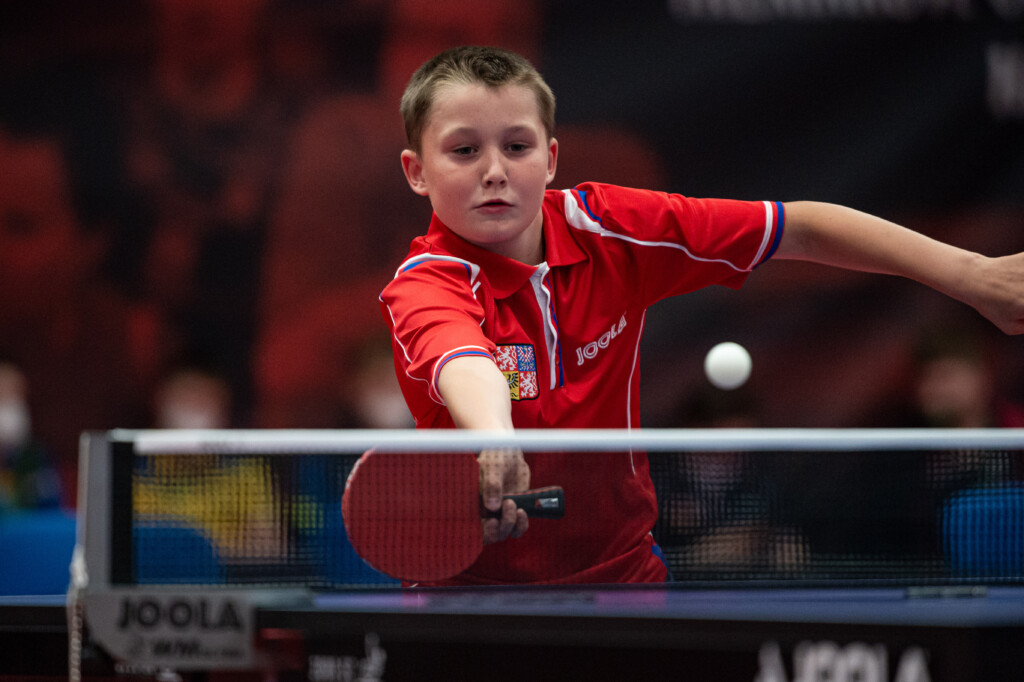 WTT Youth Contender is slowly coming to an end. The penultimate day saw the climax of boys singles in U11, U13, and U17 categories. Two young Czech internationals got their hands on a trophy. Oliver Olejník finished second in the U11 tournament, with Tomáš Fabián being just one step behind in a third place.
The only home player in the U17 knockout phase was Ondřej Květon, who then couldn't get the better of Bujor from Romania in the quarterfinals. As many as three Romanians progressed to the semifinals and it looked like one of them will take the gold. But then came Felix Lebrun from France, who defeated everyone standing between him and the title. First, he beat home player Šimon Bělík in the round of 16 and then three Romanians Iluian Chirita, Darius Movileanu, and finally Eduard Ionescu in the final.
In the U13 category, it was Julian Rzihauschek from Austria who didn't find anyone better than him. The final was the closest game of the day. And when he finally defeated French Flavien Coton, he raised his hands above his head and celebrated.
The youngest category was all about Mark Gergely from Hungary, who won against all of the three opponents 3:0. The second place belongs to Oliver Olejník, who last won an international tournament in Linz. Now he added another trophy to his cabinet, this time it is a silver medal from WTT Youth Contender. The third was another Czech player Tobiáš Fabián.
The tournament in Havířov will climax on the last day with play offs in U15 and U19 categories. Many Czech players are still in the competition, so there is hope, that a home player will get his hands on the trophy.
You can find complete information HERE