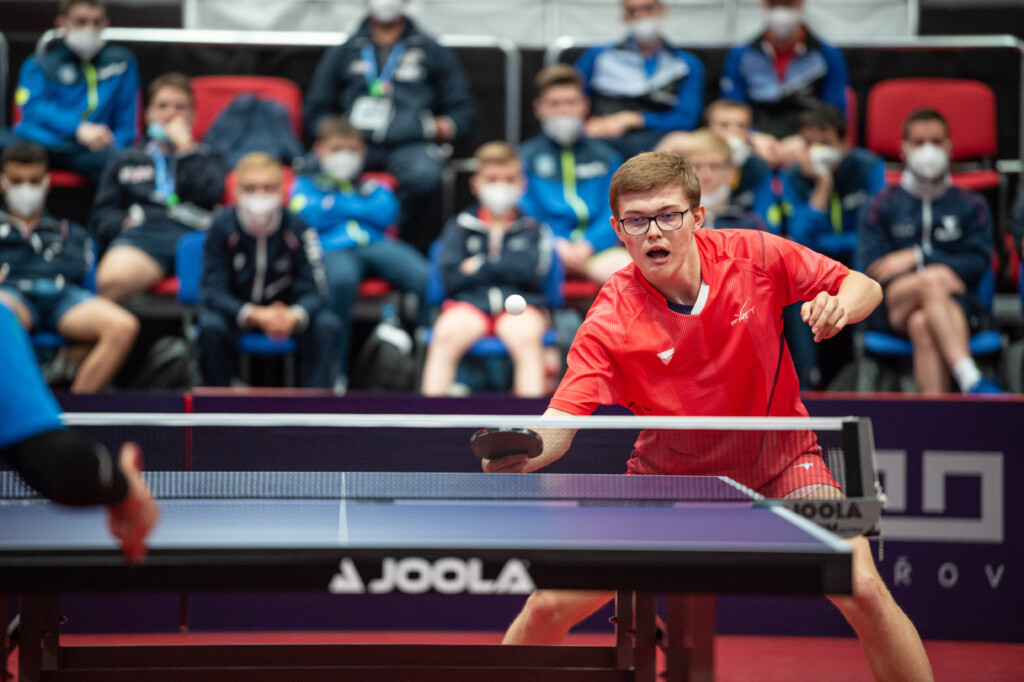 WTT Youth Contender in Havířov ended after seven days with more than 200 youngsters from more than 20 different countries taking part. Two last competitions found their winners, in U15 singles it was Romanian Iulian Chirita and in U19 signles Alexis Lebrun from France took the gold.
Romania had the most players in the knockout rounds, in the oldest category Iulian Chirita won a silver medal and Darius Movileanu finished third. In the U15 category it was French Felix Lebrun who finished second, but just one step behind him it was another Romanian Dragos Alexandru Bujor. The remaining bronze medals belong to Balasz Lei from Hungary and Kay Stumper from Germany.
The Czech internationals couldn't get their hands on silverware in categories U15 and U19, which is such a shame according to both coaches. Because there were chances. Juniors' coach Marek Klásek wasn't satisfied with that. "I didn't see all the matches, but in general I can say that some of the players performed well and some of them didn't. I was hoping to reach the final stages. Ondra Květon reached the quarterfinals in the U17 competition. He played well but lost the fight for a medal. He repeated great form also in the U19 category, where he lost in the round of 16 against the top seed. He showed that he's a real fighter," said Marek Klásek about the most successful home player in this tournament.
At the same time Cadets' coach Bohumil Vožický also complimented some of his players. But he also said that the competition will be stronger at the Junior European Championships. He thinks that what was enough for the quarterfinals here in Havířov doesn't necessarily need to be enough for the first rounds in Varaždin. "Martin Šíp showed great performances. Even when he lost in the quarterfinals he put up a great fight with the top seed. He even had two set balls and it's clear to see that he can compete with the world's best. He's lefthanded, which is an advantage. He has a great spin and he gets to attacking positions fast."
You can find complete information HERE