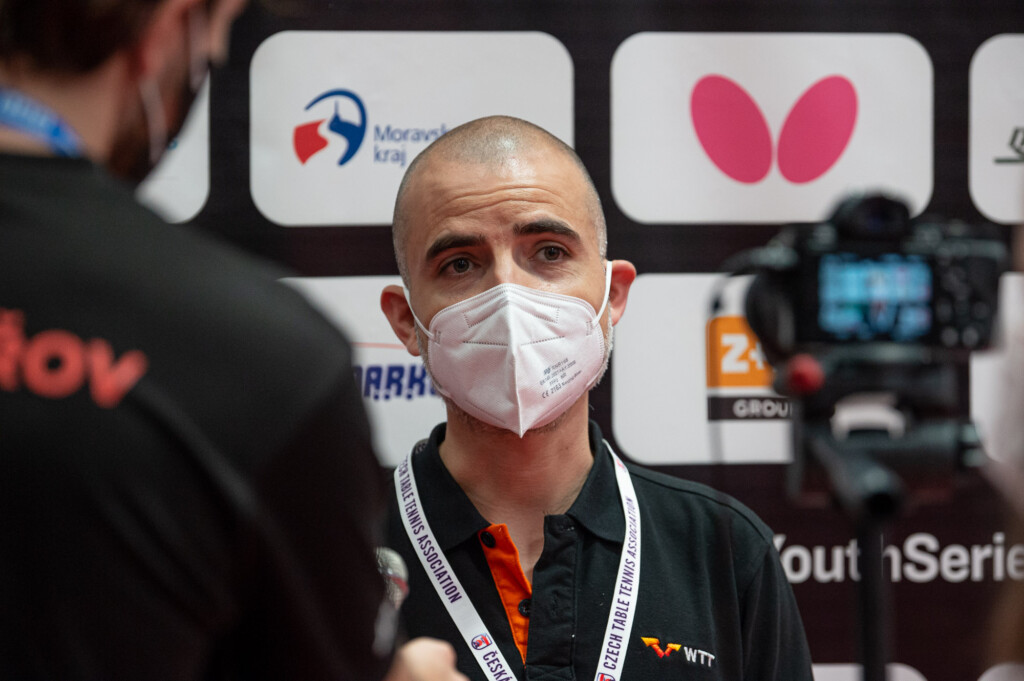 Sunday marked the end of the WTT Youth Contender in Havířov. It was the first international tournament hosted by the National Training Centre since its opening last year. More than 200 young players took part in what was just the third tournament of the WTT series and the vast majority of contestants spoke highly about the venue.
According to the seven-time European Champion Krisztina Tóth, the National Training Centre in Havířov is what many clubs and countries dream about. "It's perfectly equipped. One of the best centers I've ever seen. Playing there could be great motivation and opportunity especially for the youngest ones. They shouldn't get used to it though. When I was their age we often played in restaurants," smiled Tóth.
She thinks that the biggest advantage is the compactness. "Everything is in one place. From the main hall, it's just a few steps to the canteen and few steps to the training hall. And that's useful when you play a lot of matches. It's also a good facility for various camps."
The coach of Austria youth players and Chairman of Coaches Committee Jaroslaw Kolodziejczyk agrees. "Everything is at one place, which is brilliant. But the biggest advantage is the geographical location. From Europe's point of view it's perfectly accessible by plane as well as by car," he said.
At the same time, he thinks Czech table tennis could benefit from this. "It's similar to Werner Schlager Academy, which gave the Austrian table tennis above-standard foundations. I think the same could happen here," believes Kolodziejczyk. "It's a top-level category of training centers, so I can't see any problem with bigger tournaments here, such as European Championships," he explained.
That corresponds with what WTT Supervisor Tiago Viegas thinks: "It's really one of the top venues. I hope that this Havířov hall will host many more tournaments. And not only the youth competitions, but also the best ones across the WTT Series." He mostly admired the infrastructure and organization. "It's one of the best I've experienced. I heard before that there are perfect conditions here. But now when I see it with my own eyes, it really is true."
He struggled to find something to criticize. "The combination of experienced organization team and fantastic facilities are exactly what we need for WTT tournaments. It's also easier here to follow covid protocols thanks to spacious halls and rooms, so we all feel safe here. Everything works fine, which is admirable considering how difficult everything is during the pandemic," said Viegas.
Adam Procházka