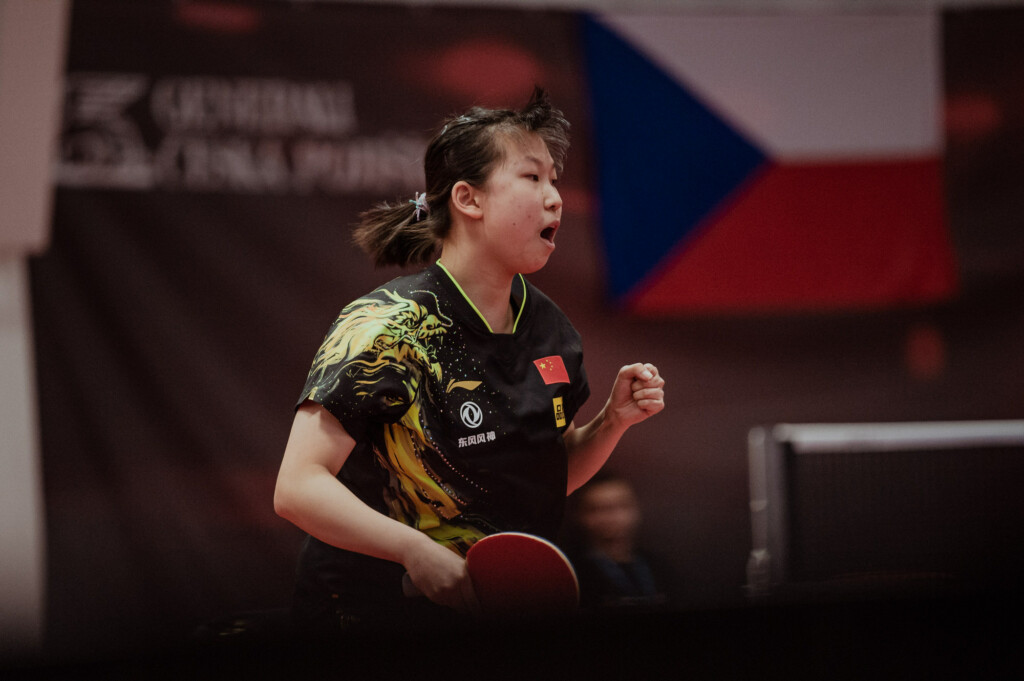 Young Czech table tennis players finished the U11 and U13 categories with medals, just like the boys four days ago. The U11 singles gold went to Laura Maršíčková, bronze belongs to Adéla Bartáková. And Hanka Kodetová sealed the third place in the U13 category.
The Czech Republic cadet champion Hanka Kodetová stormed through the group directly to the quarterfinals, where she defeated Ukrainian Diana Koliennikova. But Riana Bhoota from India in the semifinals proved to be too much for her. The other Czech among the top eight Tereza Kovaříčková lost to another Indian Prisha Goel.
Czech players dominated the U11 category. Two of them showed up in the semifinals. Adéla Bártová was then knocked out Iryna Yachmienova from Ukraine, whereas Laura Maršíčková got the better of another Ukrainian Veronika Pryschepa. She kept her nerves in the final and celebrated with a trophy. "I was nervous since the semifinal. But I wanted to win and I'm very happy now. I still can't play properly against long pips. It was difficult to get used to it. But being patient and preparing each point worked well," said Laura Maršíčková after the triumph.
Riana Bhoota from India left the U13 category as a champion in the end after defeating her compatriot Syndrela Das 3:2. The U17 final was an all-Chinese affair. Zong Geman beat Qin Yuxuan 3:1. The tournament will climax on Sunday during the U15 and U19 competitions with many Czech hopes.
It was all about Helena Sommerová in the oldest category after topping her group without a single loss. Tereza Bártová, Monika Pařízková and Jana Vašendová will join her in the play offs.
There are even more Czech qualifiers in the U15 category. All of Hanka Kodetová, Veronika Poláková, Vendula Šichanová and Magdaléna Ščibraniová won all of their group duels. Anna Holejšovská also made it through, despite losing once.