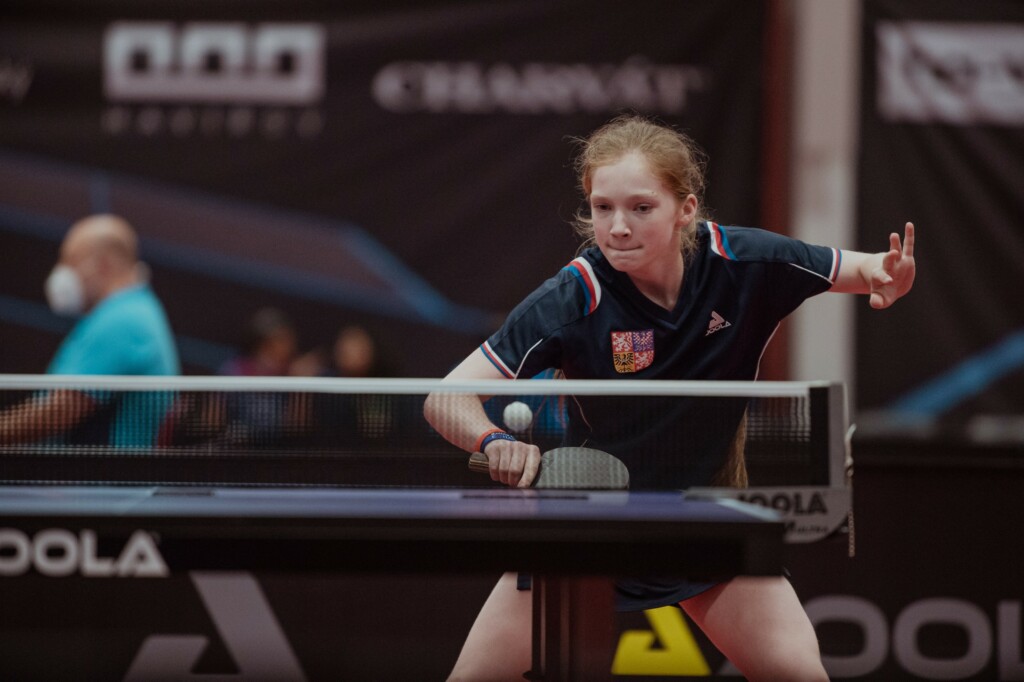 World series tournament WTT Youth Contender in Havířov is moving on after a rest day. First up were the group stages of the U13 and U17 competitions. Most of the Czech players made it through to the main stage.
Both Helena Sommerová and Vendula Šichanová topped their respective groups and progressed straight to the second round. Quartette of Veronika Poláková, Magdaléna Ščibraniová, Tereza Bártová and Monika Pařízková reached the first round of knockout phase despite losing once.
Poláková, Pařízková and Sommerová went furthest – to the round of 16. And the most experienced one of them, Helena Sommerová, was close to the quarterfinals. But the five-set-thriller belonged to Jennifer Varghese in the end.
Group stages of the younger category saw the successes of Hanka Kodetová, Simona Holubová and Tereza Kovaříčková. The Czech Republic champion Hanka Kodetová won all three matches, which guaranteed a spot in the quarterfinals. Kovaříčková and Holubová had to battle through the first round to join the top eight. Tereza Kovaříčková defeated Iryna Jachmienova from Ukraine but Simona Holubová fell short to Riana Bhoota from India.