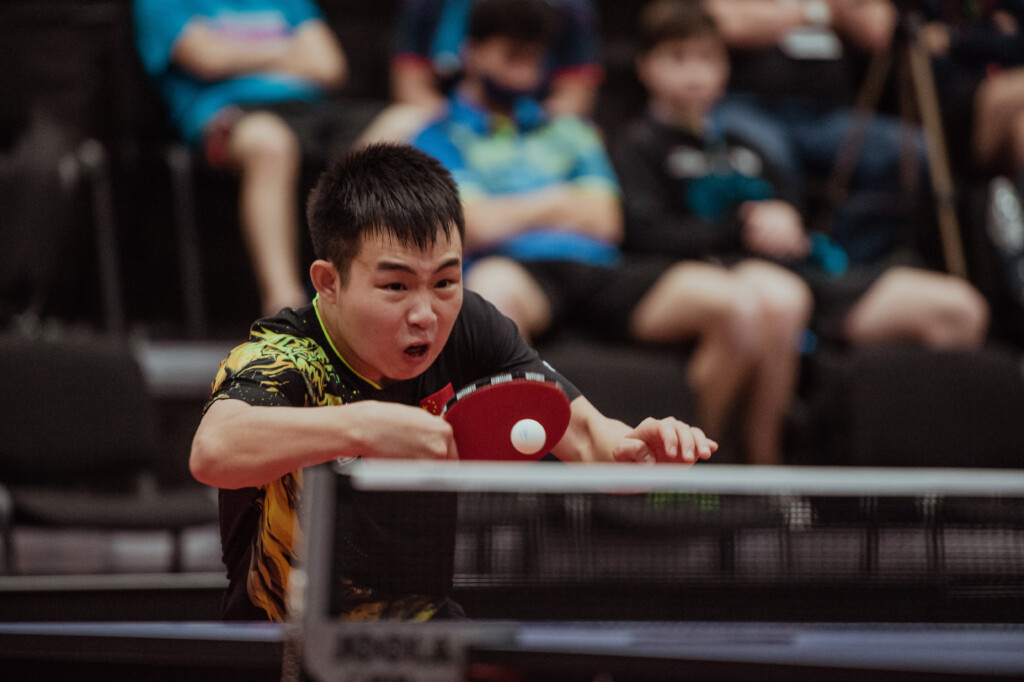 The final stages of boys' U15 and U19 singles at the WTT Youth Contender tournament in Havířov didn't feature any of the Czech table tennis players. Both categories belong to players from Asia. The winner of the U19 category is Zeng Beixun from China, the U15 crowned Alan Kurmangaliyev from Kazakhstan.
The junior category saw three Chinese players break into the semifinals. It was obvious that they were aiming for the gold. In the end, it was Zeng Beixun walking away with the winner's trophy after defeating fellow Chinese defender Wang Chen Ce in the final.
The Kazakh talent Alan Kurmangaliyev showed why he was the top seed and world number two in the U15 category. First, he got the better of Yoan Velichkov in the semifinals. Then he beat Japanese Kazuki Yoshiyama in the final and grabbed his third tournament victory at WTT Youth Series this season.
There were quite a lot of home talents in the knockout stages. Eight Czech players made it out of the group in junior's U19 singles. On top of that, Adam Štalzer headed straight to the second round. However, the first one proved to be too much for Vít Kadlec, Štěpán Brhel and Matyáš Lebeda. On the other hand, Jakub Kaucký made headlines after beating Wang Tyngiu from China. He managed to overcome the favourite just like Martin Šíp against Stefan Ursut from Romania.
The second round was the last one for all the other Czech players. Martin Šíp was closest to the round of 16 but he couldn't take advantage of two match points and eventually lost 2:3 to Aljaz Godec from Slovenia.
It wasn't any better in the cadet's U15 competition. Only Martin Vaigl progressed to the second round and joined Jindřich Morávek, who got there directly after winning his group. But neither of them was able to go further.
The tournament in Havířov looks forward to continuing with girl's competitions after a rest day. The fans will get the opportunity to see the top Czech players across all categories. Friday will mark the start of the U13 and U17 categories.