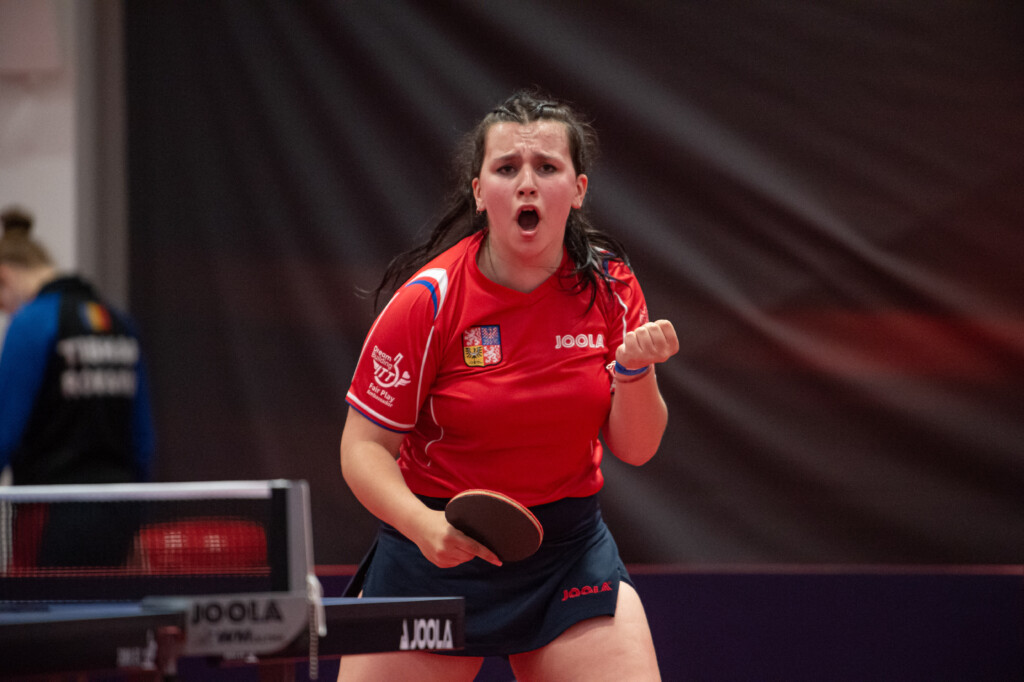 The first game day of WTT Youth Contender in Havířov saw the singles of U13 and U17 girls competition. We already know the semifinalists in the younger category. In the older category there are eight best players remaining and ready to compete in the quarterfinals.
One of them is Czech Helena Sommerová, who defeated Romainian Ioana Singeorzan in the third round after a big fight. "I'm really satisfied. I didn't expect to play tomorrow as well. Now I just really want to enjoy that and most importantly fight for a medal. Regarding my game I feel good, losing a 2:0 lead against the Romainian was all about concentration. I'm happy that it was a victory in the end. To play a first  huge international tournament in a long time here in Havířov is fantastic. There are so many Czech players that it feels like having actual fans here," smiled the Czech junior.
Among the eight best eight is also the second seed Romainian Elena Zaharia. Vlada Voronin, the first seed, couldn't travel to the Czech Republic with the rest of the team beacuse of difficulties at the Moscow airport.
There were only sixteen players competing in U13 category. The first seed French Leana Hochart doesn't miss out on the semifinals. Just like the home country's promise Veronika Poláková.
Categories U11, U15 and U19 will start on the second day in the forenoon. Play offs of U13 and U17 categories will follow in the afternoon.