The players of SKST Tesla Batteries Havířov won their group in a Europe Trophy, which took place in the National Training Centre in Havířov. They defeated all of their opponents and together with the Slovakian club Geolog Rožňava gualified to the Grand Finals.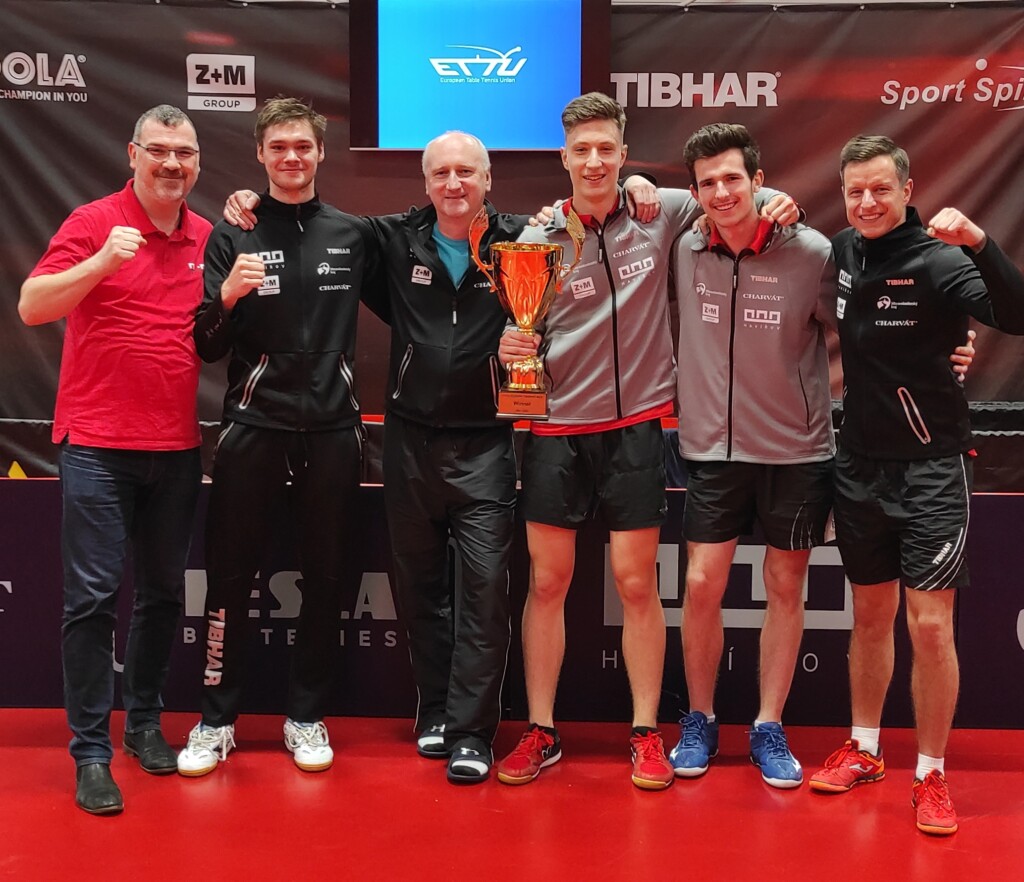 First, they had to beat another Czech team Přerov from the second division. Although the trio of Aleš Rusnák, Šimon Bělík and Jan Valenta lost two sets, they had the matches under control. In the second duel, Havířov went through without a fight against Aladza Sarajevo.
Havířov almost let it slip in the third clash. They started horribly against Slovakian Rožňava. Both Jan Valenta and Petr David lost the first two singles and at 0:2 it was Šimon Bělík who ignited the comeback. But then in the third game, Jan Valenta got himself into a shortened deciding set. It was 5:5 and the Slovakian side was one point away from the triumph. But Jan Valenta sealed that one and Petr David finished it off with a third point. Havířov stayed unbeaten.
The last match against Austrian Kennelbach was much less hectic. The home trio didn't hesitate and won 3:0. The cup remained at home.