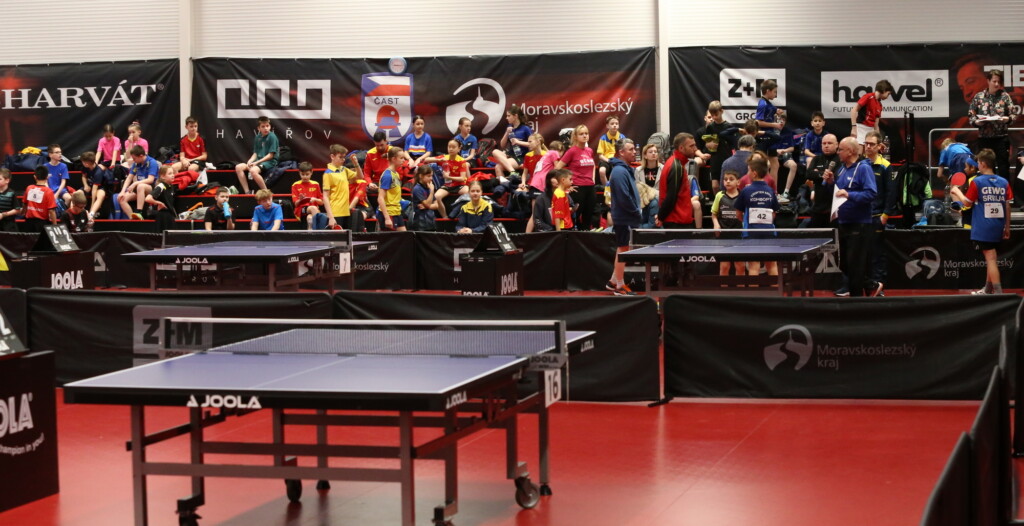 The National Training Centre in Havířov hosts ETTU Hopes Selection Camp 2022 / Eurotalents Pre-Selection Camp I. this week from Monday to Sunday. The best players from this camp will get a ticket to ITTF Hopes Week & Challenge 2022 as well as to the final Eurotalents Selection Camp 2022 in Otočec, Slovenia.
The youth players have already gone through a significant part of the selective camp and many training sessions. On Wednesday they had a chance to talk to former successful players Petr Korbel and Iveta Vacenovská. Thursday was a time for the traditional tournament of the youth.
"We have a record number of participants in the camp, 53 players from 18 different countries alongside 37 of their coaches. The camp is led by four coaches, Josef Plachý, Renáta Štrbíková, Marek Čihák and a fitness coach Patrik Kaizar. We have the best conditions in Havířov thanks to the whole team of the National Training Centre," said the manager of development from ETTU Neven Cegnar.