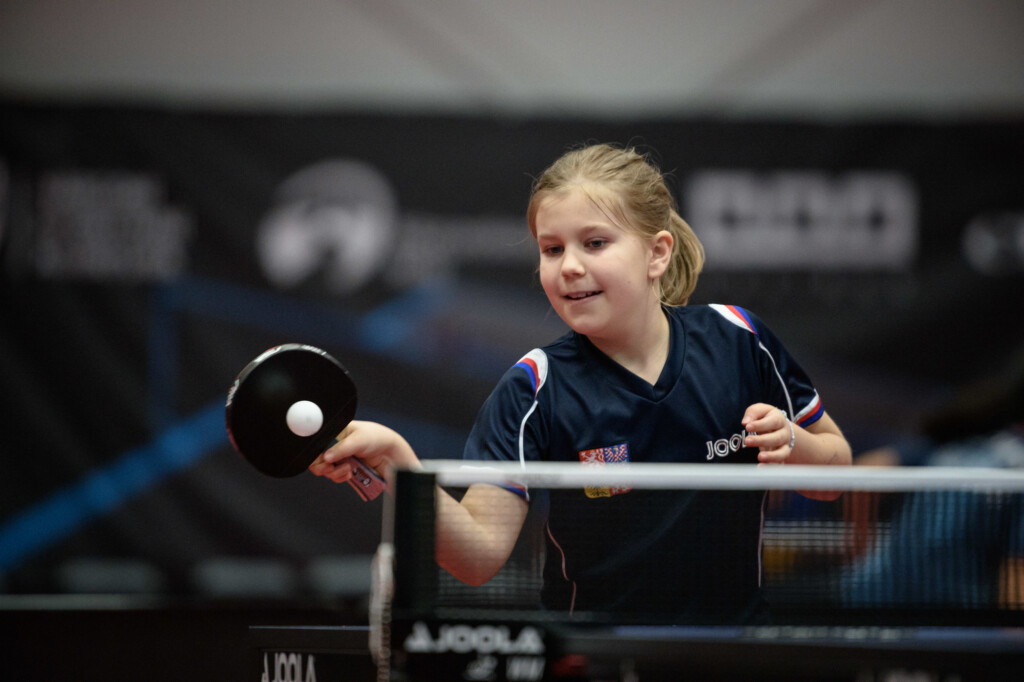 The week-long WTT Youth Contender tournament of the world tour of young table tennis players in Havířov came to an end. And one victory belongs to a Czech player. In the youngest category of girls U11, Adéla Brhelová made it through the whole tournament without a single defeat and took home the winner's plaque.
It was the first ever tournament on the world youth tour for the nine-year-old player from Hodonín. And she did great. In the U11 singles only six players started. From two groups of three, the best two advanced to the semi-finals.
There, Adéla Brhelová defeated Ella Budilová, who had to settle for the third place trophy, 3:1, and had to face Hungarian Zsofia Fegyver in the final. She had a good start, won the first two sets and finished her efforts with a winning result despite a defeat in the third set. "I really didn't expect to win this tournament. It was the first WTT tournament I played in. It was a similar surprise to winning the U13 national championship. The final was the toughest of all the matches in the tournament. It was very close and I really wanted to win. So I was under pressure," she said after the tournament.
The other two podium finishes were in the mixed doubles. The competition, which is also part of the European Junior Championships, brought a plaque for second place in the U15 category to Veronika Poláková and her Slovak teammate Damian Frol. The third place trophy was won by Vít Kadlec and Helena Sommerová in the U19 category.
Otherwise, the home team tried to fight their way into final battles for the podium. The best ones made it to the last 16, but their journeys ended there.
In the boys' category, two victories went to the Polish players. They won the U19 and U15 singles, with other wins shared by players from France, Turkey and Austria. In the girls' category, the players from Japan dominated. Apart from the aforementioned U11 singles, they won all four remaining singles competitions. And the mixed doubles were dominated by young Hong Kong and Taiwan players.