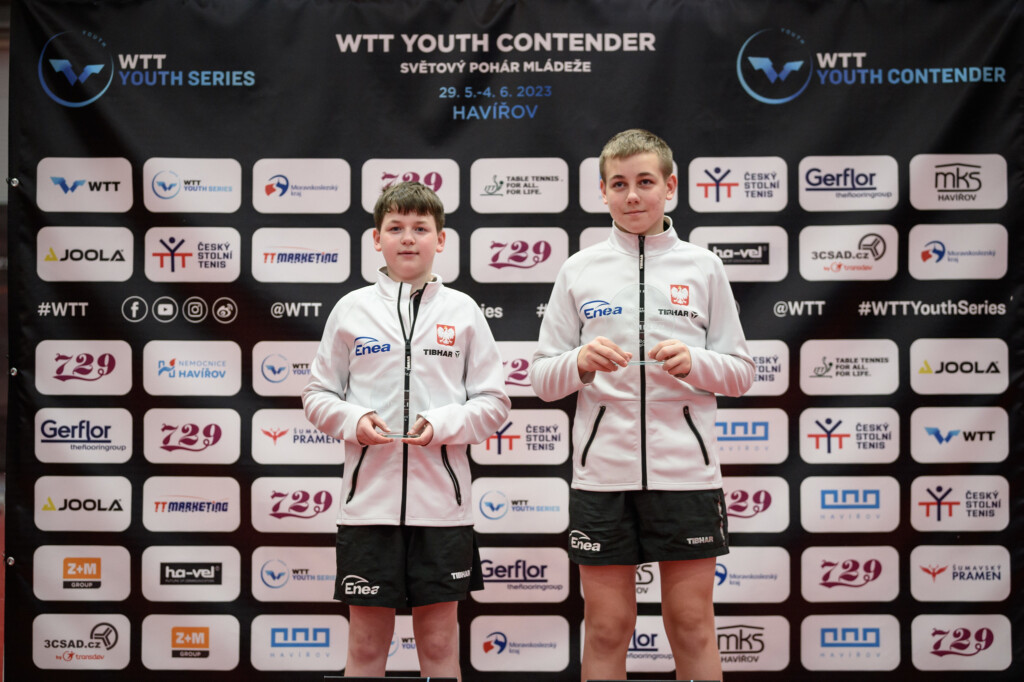 At the WTT Youth Contender 2023 tournament in Havířov, which was financially supported by the city of Havířov and the Moravian-Silesian Region, all the boys' singles competitions ended. On Tuesday the finals of the U13 and U17 categories were played. The younger category was won by Turkish Gorkem Ocal, the older one by French Nathan Lam. A day later it was the turn of the finals of the other three categories. The winner of the U11 singles was Austrian Louis Fegerl, the U15 singles was won by Polish Patryk Zyworonek and the U19 singles by his compatriot Mateusz Zalewski.
Only one Czech representative advanced to the final battles in the knockout phase of the first two categories. Ondřej Morávek made it to the quarter-finals among the top eight, but there he was not able to beat the Turkish player Kenan Kahraman and after losing 1:3 he had to say goodbye to the vision of advancing.
In none of the other categories did any of the Czech players make it to the quarterfinals. In the oldest category, ten juniors advanced to the main competition. Most of them, unfortunately, dropped out in the opening round. Only the quartet of Martin Šíp, Ondřej Květon, Šimon Bělík and Bořek Otáhal advanced.
The latter finished in the second round and three Czech hopes advanced to the eighth round. There, however, they ran into the quality of their opponents quite hard. Martin Šíp didn't even win a set against Frenchman Clement Laine-Champin, as well as Ondřej Květon against Hong Kong player Yiu Kwan. Only Šimon Bělík kept up with Polish player Alan Kulczycki. He won the first set and had an extra set point in the second. He didn't take advanteg of it, lost the set and then his Polish opponent took the initiative. He won the match 3:1 and advanced to the top eight.
In the U15 category it was very similar. Among the five Czech players, Karel Jedlička, Jan Škalda and Matyáš Kolečkář reached the second round. Only Jedlička won the next match and he also finished in the eighth round. He fought an even battle with Yau Kwan Ting from Hong Kong, but lost in five sets.
In the youngest category U11 no Czech player advanced to the main competition. Girls or mixes will have to try to succeed in the tournament. They are scheduled for Thursday. In the U19 category there will be five pairs with Czech representation, in the U15 category four. On Friday, the singles competitions in the U13 and U17 categories will begin.