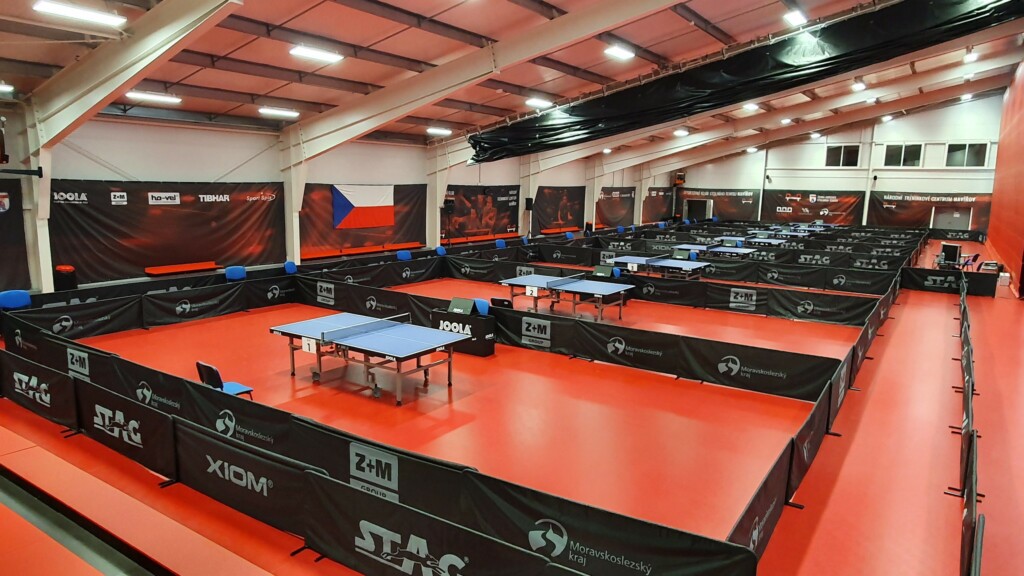 After a break of more than a year, young table tennis players around the world have restarted the international season. Under the heading World Table Tennis this year's series of tournaments started and it is designed for players aged from 11 to 19. And Havířov is one of the first stops on this series.
The WTT Youth Contender, known to fans as the Czech Junior & Cadet Open in recent years, will take place in the National Training Centre from 7 to 13 June. Approximately two hundred boys and the same number of girls will take part in Havířov. They will fight for medals and cups in singles in the age categories U11, U13, U15, U17 and U19.
The modern centre offers enough space for five hundred participants. The tournament will be played on twelve tables and another twenty-four will be used for training.
Organizers will follow all the COVID-19 restrictions. All participants must have two negative tests for coronavirus before arriving in the Czech Republic, they take another test directly at the venue. Disinfection and respiratory protection are necessary. It is also understandable that the whole event will take place without the presence of spectators, including family members.
Nevertheless, the director of the tournament, Nikolas Endal, is glad that an exception was obtained by the Ministry of Health for organizing important international events, and the tournament will be held. "It will be the last opportunity for young players to test their performance before the July Junior European Championship in Varaždin, Croatia. That is why we expect very good participation. We are delighted that we can organize a big international event again after many months. And we are pleased that it will be in Havířov, where we opened the modern National Table Tennis Training Centre last year. I would like to thank all partners for their support and we appreciate the significant help of the city of Havířov. It has not only contributed financially, but also actively participated in the preparations."
Forty young players from the Czech Republic will compete with European and world talents. For fans, the good news is that there will be live streaming on the WTT website.